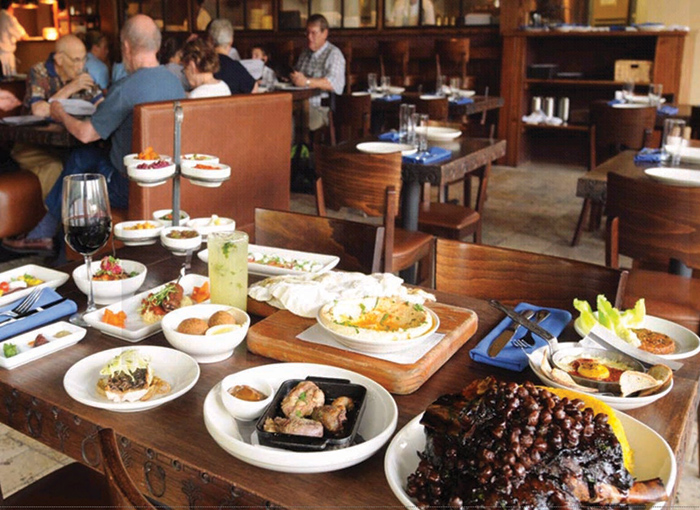 mmm tonight i get to go (along with my giant tonsil- who gets tonsillitis in the summer? ugh) to one of my favorite Philadelphia restaurants,
Zahav
. It was recently chosen in Philly mag's Best of Philly as "the restaurant you bring your New York friends to", which makes me laugh. The cuisine is Israeli and the chef just happens to have a James Beard Award.
pictured above you can see the most amazing hummus in the world (you can actually find the recipe
here
;) and the tiered white structure that holds the salatim (daily selection of delicious salads). don't worry, its veg friendly so theres plenty for me to eat other than that large loin of lamb also pictured.
it will be a little bittersweet though as we are going out for a farewell dinner for our good friends that are moving back to Canada this weekend. sigh, time continues to move forward and big things happen.
can't wait to finally wear my new giant (and somehow still comfortable) strappy wedge sandals...