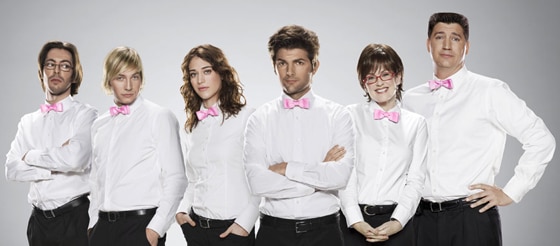 i finally reactivated my netflix account so that in the wake of all the season finales i would have new tv and movie distractions. the first thing i watched (in only two days) was the second and final season of Party Down. if you haven't seen this show, go seek it out now, you will laugh a lot and then thank me. also you will fall in love with Adam Scott and thank me again (he's also currently on Parks & Recreation - my favorite favorite show ;)
now i'm tasked with deciding what to watch next and start to build a decent Netflix queue. currently on the horizon I have the masterpiece theater series Downton Abbey which comes highly recommended and appears to be right up my alley (costumes! accents! english countryside!) i've also been told that the show The League is funny. it's about fantasy football (?) so i'm a little wary, but it comes from a very reliable source.
what are your favorite current or past tv series? any movie recommends?